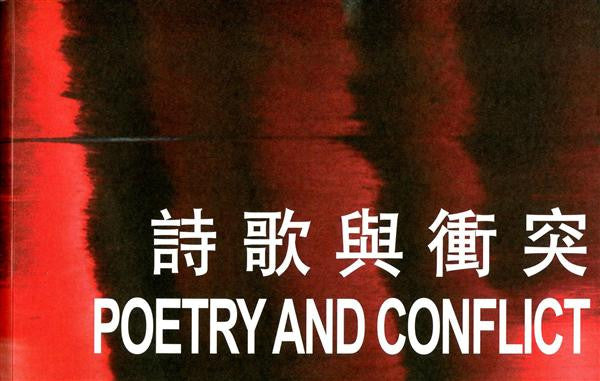 《詩歌與衝突》是呼應香港國際詩歌之夜2015而出版的珍貴詩集,由北島、陳嘉恩、方梓勳、柯夏智、馬德松和宋子江所編,收錄了來自世界各地,摩洛哥、巴勒斯坦、法國、西班牙、馬其頓、美國、加拿大、南韓、日本、緬甸、澳洲、中國、台灣、香港等優秀當代詩人的作品,以雙語或三語呈現。 

Following the convening of IPNHK 2015, Poetry and Conflict presents works by world-acclaimed poets from war-troubled countries in the past such as the United States (Anne Waldman, Peter Cole), Japan (Yoko Tawada, Noriko Mizuta), South Korea (Kim Hyesoon), Macedonia (Nikola Madzirov), Catalonia (Gemma Gorga), Portugal (Fernando Pinto do Amaral), Burma (ko ko thett), Morocco (Mohammed Bennis), China (Wang Xiaoni), Taiwan (Chen Li), Hong Kong (Lau Yee-ching), and those of today such as Israel (Agi Mishol) and Palestine (Ghassan Zaqtan, Najwan Darwish). The collection makes a treasured contemporary poetry anthology in trilingual or bilingual presentation.
作者簡介
北島、陳嘉恩、方梓勳、柯夏智、馬德松、宋子江 編
詩人包括穆罕默德‧貝尼斯、飲江、艾棘‧米索、萊斯‧馬雷、安妮‧華曼、王小妮、加桑‧扎克坦等作者。

Editors: Bei Dao, Shelby K.Y. Chan, Gilbert C.F.Fong, Lucas Klein, Christopher Mattison, Chris Song

Poets include Mohammed Bennis, Lau Yee-ching, Agi Mishol, Les Murray, Anne Waldman, Wang Xiaoni, Ghassan Zaqtan, and others.
ISBN 978-962-996-721-5 / The Chinese University Press / 2015
231 Pages